Wiegel Tool Works Branding
Wiegel Tool Works (WTW) is a leading-edge precision metal stamping company. Their winning workforce, environmentally-conscious attitude, and progressive technology have kept them competitive for 75 years.
WTW takes pride in always staying ahead of the market. The third generation of this family-owned company was looking for new ways to push their brand further. To help take them to the next level, we developed a unique brand story to capture their competitive characteristics, established brand standards with edgy fonts and colors, and sloganed "Pressing Forward" as the company tagline.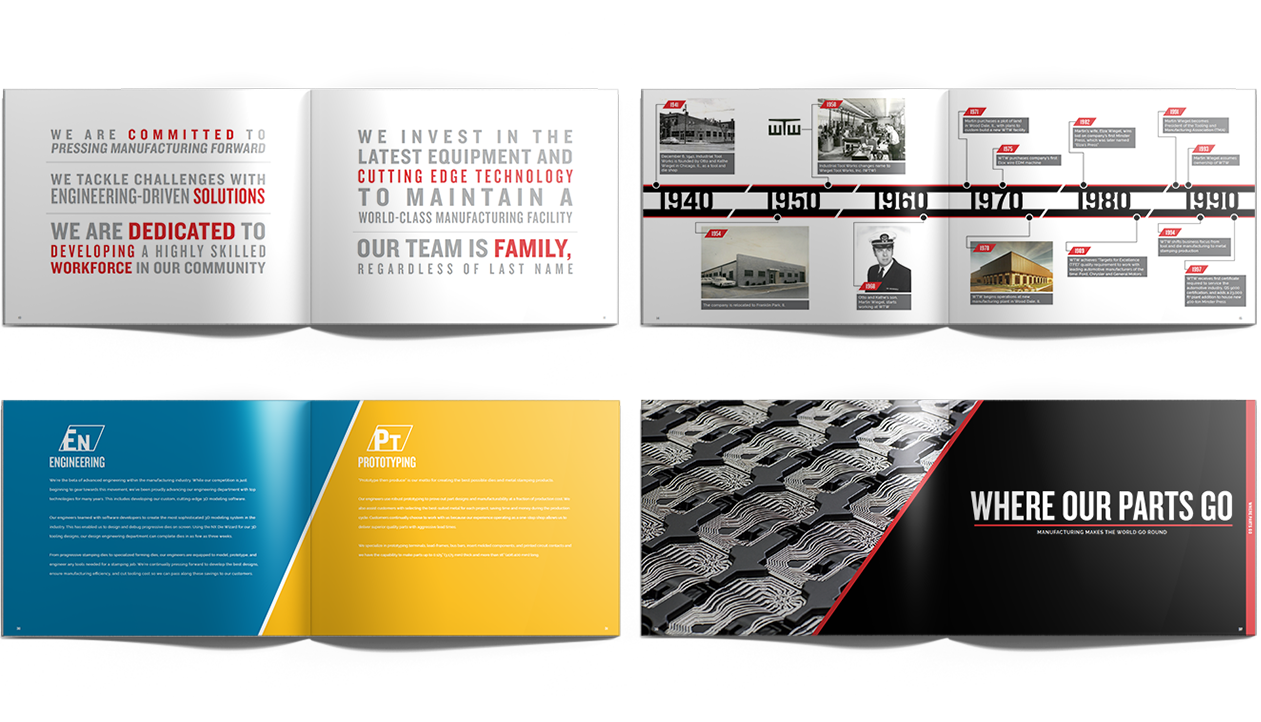 Once the branding was established, we showcased their forward-thinking mentality on different marketing materials including a brand book, case study, email templates, corporate snapshot, media kit, a modern website, and several landing pages.